Manufacturing Engineer - The Toro Company
Production Engineering
El Cajon, California
We're looking for a highly motivated problem-solver who has a passion for the latest technology. This position demands someone with a curious mind and attention to detail. Our ideal candidate is a natural collaborator, open-minded and forward-thinking.
Success Profile
What makes a successful Engineer at The Toro Company (TTC)? Here are the top traits we're looking for:
Curious Learner
Collaborative
Detail-Oriented
Problem Solver
Customer-Centric
Innovative
Responsibilities
Job ID JR8913
Date posted 11/13/2023
Who Are We?   
Toro Ag, located in El Cajon California, is a division of The Toro Company. Toro Ag is a leading supplier of drip irrigation solutions, service and support for agriculture, greenhouse, and horticulture applications. Through our complete system solutions, we help growers of permanent, field and row crops around the world realize substantial benefits in yield, quality, and water savings from the precise application of water and nutrients.
The Manufacturing Engineer will be joining our Extrusion Manufacturing and Process Engineering team, specializing in high-paced and continuous plastics extrusion for drip irrigation products. We are seeking a Manufacturing Engineer with a strong background in CAD, mechanical & electrical systems, computers, PLCs, controls, and troubleshooting. Your role will focus on optimizing production efficiency, ensuring product quality, and driving continuous improvement initiatives.
What Will You Do?
In order to grow and build a successful career with The Toro Company, you will be responsible for:  
1. Utilize CAD, mechanical, electrical, computers, PLCs, and controls expertise to optimize plastics extrusion processes.
2. Troubleshoot and perform data-driven root cause analyses to address process-related issues.
3. Familiarity with SCADA systems and oscilloscopes for process monitoring and control.
4. Collaborate with cross-functional teams to design and develop new extrusion processes meeting product specifications and quality standards.
5. Provide technical support and guidance to production teams to enhance efficiency and quality.
6. Evaluate new materials, equipment, and technologies for potential integration into the extrusion process in collaboration with R&D teams.
7. Conduct root cause analysis and implement corrective actions for process deviations, product defects, and non-conformances.
8. Drive continuous improvement initiatives, including lean manufacturing and Six Sigma methodologies, to optimize productivity and reduce waste.
9. Stay updated on industry trends, emerging technologies, and regulatory requirements related to plastics extrusion processes, ensuring compliance and promoting innovation.
This position may involve up to 15% travel to support and collaborate with various manufacturing and R&D facilities, attend industry conferences, and conduct on-site evaluations.
What Do You Need?
To be considered for this role, an individual should meet the following minimal requirements
Bachelor's degree in Mechatronics, Mechanical Engineering, or a related field.

Proficiency in CAD, electrical systems, computers, PLCs, and control systems.

3-7+ years of experience in manufacturing engineering.

Strong problem-solving skills and ability to work effectively in a fast-paced environment.

Excellent communication and interpersonal skills for collaboration with cross-functional teams.

Familiarity with SCADA systems and oscilloscopes for process monitoring.

Experience in lean manufacturing and Six Sigma methodologies is a plus.

Knowledge of regulatory requirements in the plastics extrusion industry.
What Can We Give You?   
At The Toro Company, we are always working to make sure our employees know just how valued they are. In addition to a competitive salary, an affordable and top tier medical/dental/vision plan, 401k, and many other great benefits - The Toro company offers employees at our El Cajon, CA location a variety of perks, including:  
Dress for your day - We know you're more productive when you're comfortable, which is why TTC employees are encouraged to take advantage of our casual, corporate environment.  
Wellness - TTC offers a variety of mental health and financial health resources to all employees.  
Volunteerism - The Toro Company is proud to provide employees 20 hours of paid time to volunteer in the community.  
Competitive Salary – The pay range takes into account skills, experience, education, and location. It is not common to be hired at or near the top of the range; compensation decisions are dependent on the facts and circumstances of each case. Cash compensation is one piece of our competitive total rewards package. If you need to, you can access your pay early with the One@Work app, formerly the Even app.
#LI-Onsite
We are proud to be an Equal Opportunity Employer and consider qualified applicants without regard to race, color, religion, sex (including pregnancy and related needs and conditions, gender identity, and sexual orientation), parental status, national origin, age, disability, genetic information (including family medical history), political affiliation, military service, or other non-merit based factors. We celebrate diversity and are committed to creating an inclusive environment for all employees.  
Apply Now
Benefits
People are at the heart of what we do at TTC. And we strive to ensure our people have access to the resources and programs that will allow for a healthy lifestyle and build financial security for the future.
Health Care

Dental Care

Health and Wellness Programs

401(k) Retirement Plan

Parental Leave

Paid Time Off
Career Path
No matter your role within our organization, there are countless learning opportunities. We'll help you enhance your existing skills and take your career to the next level. Whether it's through tuition reimbursement or online training, there are always new resources being rolled out, and if you need support to reach your next milestone, you can find it here.
Engineer

Mechanical, Manufacturing, Automation, Product, Product Safety, Simulation, Robotic, Project, Test, Software, Mechatronics, Design

leads to Senior Engineer

Senior Engineer

leads to Principal Engineer

Principal Engineer

leads to Chief Engineer

Chief Engineer

ends this career path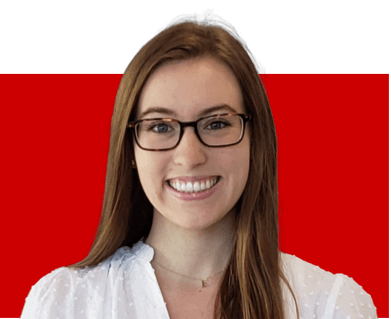 Culture
At TTC, we have a long, proud history of putting our people first. Here, we are continually shaping a more sustainable, inclusive and innovative workplace where people and performance are valued equally and ethics are a way of life. Join us and become an integral part of the better tomorrow that we're building.
Dependability, Stability & Career Growth

We're a company that's been committed to delivering superior innovation and customer care since 1914. Come make an impact and build a lifelong career here driven by a greater purpose.

Diversity, Equity & Inclusion

TTC has a long, proud history of putting our people first. Grounded in values of excellence, integrity and belonging, we foster a safe, warm culture where you can be your true, authentic self, inside and outside of work.

Innovation

We know what it takes to stay ahead of the curve. Across our global brands, we're always finding new, innovative solutions to break new ground for the customers we serve.

Sustainability

We've been longtime advocates for sustainability – and our sights are always on the future. Our commitment to the planet is deeply rooted in our genuine desire to help our customers solve their challenges in the most efficient way and improve the rapidly changing world in which we live.

Giving Back to the Local Community

Volunteering enriches our workplace culture. That's why we address the issues that are important to us as a company and to our employees by giving back to the community.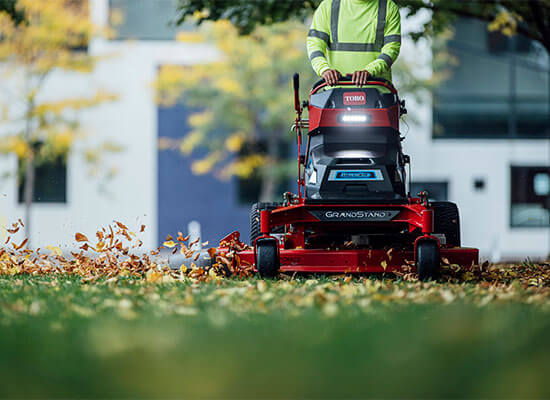 Sustainability

That Endures

Sustainability is not a new concept for TTC. It's deeply rooted in our purpose to enrich the beauty and productivity of the land and create a better future for our planet. We continue to pursue this mission through focus, innovation, and transparency, which allows us to meet the demands of the rapidly changing world. Watch the video to learn more about our commitment and contribution to sustainability.
Benefits

We offer a full range of benefit options for your present and future needs including competitive salaries, 401(k)s, paid vacation days, and more.

Learn More

Sustainability

Sustainability is not a new concept for The Toro Company. It is deeply rooted in our purpose—to help our customers enrich the beauty, productivity and sustainability of the land.

Learn More

Diversity, Equity, & Inclusion

To be a truly successful and sustainable global company, we must treat each other with dignity, respect, and fairness.

Learn More
Want the latest openings sent directly to your inbox?
Join our talent community and receive job openings tailored to you.